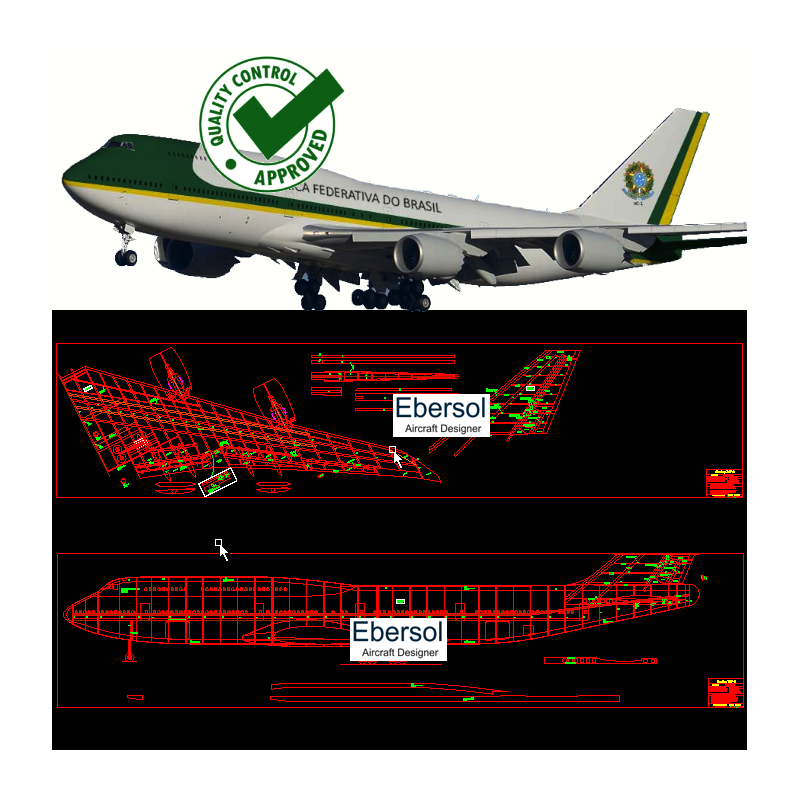  
Boeing 747-8 - DWG - 1:20 Giant Scale - Jet - Downloadable Plans. (Stock Code: 0181)
| | |
| --- | --- |
| | Download a full-size sample in attachments, right below. |

All plans are registered at www.workscopyright.com and cannot be resold.

Security policy
I will always send a backup copy to your email. Search in SpamBox also.

Download Policy
Payment approved, a download link is sent to your email. You have 3 authorized attempts.

Return policy
Digital files and cannot be exchanged or returned, because the customer will always have a copy.

DXF
DXF files are the simple conversion of the DWG file to DXF.
Downloadable Plans.
Boeing 747-8 - DWG - 1:20 Escala - Details
Plans in 1:1 scale
Conventional balsa construction.
WingSpan: 342.34 cm (134.78")
Lenght: 381.85cm (150.7")
Engine: 4 x P-200 turbine (Minimum required)
Radio: 4 ch

Does not include photos, magazine article or manual assembly.

Size: 1.66 MB (1,748,992 bytes)
Requires WinRar to decompress.

[ DWG format ]
Boeing 747-8
1x20Scale

Systems designed in the plans

Inboard Flap works automatically with the AFT Flap (I developed a simple mechanic mechanism, specific for this function)
Ground Spoilers (operational and can be mixed electronically)
Inboard aileron (can be operated by Futaba PA-2 Pilot Assist Link (Auto Pilot) Function: Automatic Roll Stabilization (Roll axis)
Flight spoilers (can be mixed and used as a rolling controller and aerodynamic brake)
Outboard Flap: can be used as flaperon (useful in approach for landing)
Outboard ailerons: To be used at low speed.

All of these commands are available and can be programmed into your transmitter.

A truth scale as requested, with the front wing view equal to the actual plane. Navigation lights and landing lights.
The central wing ribs undergo a mutation in the drawing up to that of the wing tip, following the original drawing. Interestingly is a system very similar to the wing ribs of the Arado 234 C-3 and Arado 234 Blitz Bomber.